One of the largest fields today is the healthcare field. Nurses are in huge demand and are expected to stay in huge demand for years to come. Many people are interested in finding out about how to get started in this broad and lucrative field. They want to know what it takes to earn a Certified Nursing Assistant salary and how much CNA salaries pay.
The Basics
Basically a CNA will work closely with patients giving basic care services. This includes things like grooming, feeding, and bathing. They also are involved in helping to assist Nurses in setting up and operation medical equipment as well as checking the vital signs of patients.
A good CNA is always socially polite and gives much needed emotional support to patients to keep them calm and help them through the tough and stressful times. You find them working in community care centers, nursing care facilities, and in hospitals.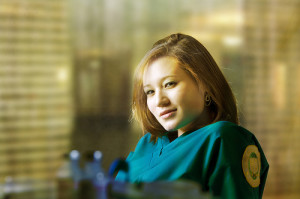 When a person pursues a position as a CNA they are right on the front lines in terms of patient care. They are crucial to the overall efforts of healthcare teams and the daily operations that entail caring for patients. It takes compassion and commitment. They perform their work under the supervision of a qualified Nurse and are many times referred to as 'patient care technicians', 'home health aides', 'nurse's aids', or 'orderlies'.
The top RNs start out working as CNAs. It is a stepping stone to pursuing a career as a full time Registered Nurse.
Training
The training to earn a Certified Nursing Assistant salary can be completed in quite a short period of time. Qualified applicants must have a High School Diploma or GED and need to have completed a 6 to 12 week qualifying CNA certificate program. This is usually done at a medical facility or a community college.
With the basic training programs the general studies include courses on-
• Nutrition
• Anatomy/Physiology
• Infection Control
• Nursing Skill Basics
and there will be some 'hands-on' experience as well performed during regular clinical activities. CNA regulations will vary from one state to the next but there are great opportunities for those desiring to become a CNA and earn CNA salaries.
Certified Nursing Assistant Salaries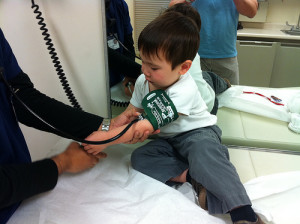 To nail down an approximate Certified Nursing Assistant salary can be quite a task. The factors that determine the salary are many. It can depend on the state an applicant gets certified in, whether they desire to get into 'long-term' care, or maybe 'occupational health'. Even then there is some play in the numbers. At best you can determine 'what to expect' and get a close idea.
According to www1.salary.com the average median salary for a CNA within the U.S. is around $29,000. This is an analysis derived from survey data that was collected from many thousands of Human Resources departments in regard to basic certified nursing assistant care positions. The surveys covered a very broad range of employers, geographical locations, and various industries.
It helps to boost the salary amount whenever the applicant has any type of relevant work experience such as previous work in a nursing home or volunteering at a clinic or hospital. That is why each individual position may pay a different salary to whoever is hired to fill it.
A few other factors when determining CNA salaries are things like pension allowance, social security allowance, paid time off, healthcare allowance, disability allowance, 401K allowance, and things like that. Benefit packages can mean a lot more in some cases than the actual take-home pay. When you add it all up it can be a lot more impressive than just the basic salary itself.
To give an idea of how broad the range in salaries can be the U.S. Bureau of Labor Statistics states that CNAs, orderlies, and attendants earn salaries that begin at around $24,000 a year. Those with prior experience as mentioned above can earn up to $27,000 a year. The ones who are fortunate enough to land a position within a scientific research & development environment can earn as much as $36,000 a year.
Qualifications, location, training, and experience are what will determine the salary. Those who go on to work as Registered Nurses will find their salaries to be quite comfortable and their schedules very flexible. With the nursing shortage that has taken place over the past decade or so the scheduling flexibility has been designed to attract more Nurses into the workforce.
The bottom line is that a new CNA can earn as much as $8 to $10 an hour whereas an older more experienced CNA can earn anywhere from $12 to $15 an hour. The salaries float from $25,000 up to around $35,000 a year.
The good thing is that whether an applicant is new with sights set on becoming an RN or has been on the job for a while, earning a Certified Nursing Assistant salary is not a bad living at all.
Image Credits: Walt Stoneburner & jencu on Flickr